Slide 1
All-in-One Seminar Management for
Companies and
Educational Institutes
Helping you automate your complete seminar management
from planning to registration to post-event follow-ups.
Slide 2
Adopt the Smarter and Efficient
Driving success through automation and digitalization
for companies and educational institutes.
Slide 3
Automate, Digitize and Optimize your
Seminar Management and
Business Operations
Save time, reduce manual efforts and increase productivity throughout
the planning and execution of your seminars.
Create and Elevate your Seminar Management Journey
SimplyOrg enables you to streamline, standardize and automate your end-to-end seminar and conference. It increases your and your team's efficiency, and productivity while ensuring that you have all the support and more for the flawless execution of your event.
Our Offerings


Digitalization and Operational
Efficiency
Eliminate manual processes and achieve digital transformation; increased mobility and operational efficiency all with just one software. Bring transparency and accountability to your work processes along with an exceptional, rich, and modern UI experience.
Intelligent Automation for
Seamless Execution
Automate right from your registration process to invoice generation to post-follow-up emails. Enable a consistent experience for your registrants by removing clunky manual processes. Your team will be thankful for reduced manual tasks while they work on more strategic and fulfilling tasks to engage with your subscribers and prospective leads.
Reduce Software Complexity
Build your complete workflow under a single platform. It helps you get rid of multiple subscriptions, hard integrations, and third-party applications that bring in complexity as well as are prone to inconsistent intelligent reports for your next event planning.
simplyOrg – Software for managing seminars and events
Are you an enterprise or an educational institution who holds regular seminars, webinars and e-learning courses?
If you are one of them and are struggling with planning, managing and executing your events and seminars, then look no further, simplyOrg empowers you and your team to digitize and automate the entire seminar management lifecycle. With the easy onboarding and easy to read dashboard and analytic report, we help you create a unique event experience for your attendees and audience.
Watch this video to know how simplyOrg can help you reduce 70% of your operational cost and increase efficiency with the digitized seminar management process.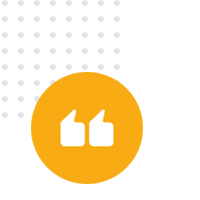 Erfahrungsberichte
unserer Kunden
Download Brochure
Find out in a compact and clear way how you can make your work easier when organizing events