Proof of Concept Workshop – Feasibility Workshop
Who Should Register and Attend this Workshop?
Are you a decision maker for implementing your business strategic process?
Are you an executive looking to introduce a new seminar management software?
If your response to either of the above questions is yes, then you should definitely register and attend this workshop on proof of concept of seminar management software. It is online, therefore, you can attend it at your convenience.
Alternatively, if your response was no to the above questions, then also you should attend. The reason: if you are here, then you are definitely curious about our seminar management platform and we would like you to know more about it.
What are the Goals of this Workshop?
In this workshop you will get a detailed overview of the functionality of simplyOrg. During the workshop, you will gain insights on the following:
You can test your seminar processes with simplyOrg.
You will know the differences and gaps to your requirements; and learn how far simplyOrg can support you in your daily business.
You will be able to recognize the savings generated by seminar management by implementing simplyOrg seminar management platform.
You will recognize the advantages of the digital transformation of your current processes.
You have all the information you need to make a purchasing decision.
---
What is the End-Result of the Workshop?
After the workshop, you will be in a position to understand simplyOrg comprehensively and to evaluate its scope of services and digitalization.
Day 1
09:00 – 16:00 –

incl. Breaks
Venue
Murnau am Staffelsee
Online Workshop
Optional:
Customer Specification
(travel costs paid by client)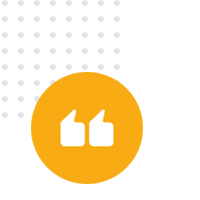 Download Brochure
Find out in a compact and clear way how you can make your work easier when organizing events