Seminar Management for Educational Institutes
An Efficient Seminar Workflow Management for an Effective Event Hosting
Organizing and executing an event is always a critical affair. And when it involves education, it is all the more important to have efficient seminar management. We know the complexities involved in the planning and execution of the event that goes in. Hence, we are committed to providing a solution that is not only time- and cost-effective but it is modern and interactive. We have ensured that you get a smooth process leading to high quality and optimal profitability of your courses.

Making Seminar Management Easy for Educational Institutions
Quality
Checklists to help you reach
important milestones within
deadlines.
Simplicity
Modern, intuitive UI and UX
experience; digitizing of all
processes.
Personalized
Customize functions,
integrations, and interfaces to
suit your needs.
Cost-effective
Optimize your seminar terms
to fully utilize your capacity
and quality.
Plan and Prepare your Seminar in Minutes
With our prebuilt, customizable templates and drag-and-drop feature, you can create your event in minutes without needing any external assistance. You undergo detailed cost planning and can continuously monitor your budget. Automate tasks such as checking speakers availability and sending requests for slots; registration and invoicing process; sending participation certificate post the seminar, among others.
Build and Manage Campaigns for Seminar
Promotion
Leverage the inbuilt email templates for creating campaigns for your potential participants. The online portal helps you with creating comprehensive target group segmentation for an effective email campaign management and a higher conversion ratio for registration. You can also connect with your social media platforms like Xing, Meta, LinkedIn, and Twitter. It also has the ability to automate the registration process through this campaign and social promotions.
Create Lasting Impressions with Professional
Follow-up
Easily create and automate the dispatch of participant invoices; participation certificates; participant feedback; and even sending discount coupons for future participation as a token of gratitude. You can do this and more all in a few clicks with simplyOrg software for seminar management. Finally, you can even schedule reminder emails for the participants necessary for renewals of their certificates.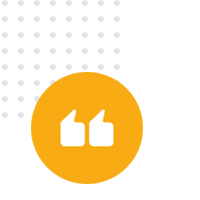 Erfahrungsberichte
unserer Kunden
Download Brochure
Find out in a compact and clear way how you can make your work easier when organizing events