Your Journey to Successful Seminar Management Starts Here
simplyOrg seminar management software is designed to tighten your entire seminar lifecycle offering you a range of features to plan and execute a seamless experience.
Centralize, Single Seminar Management Software
simplyOrg seminar, event and conference management software gives you the mind space, time and an all-in-one system to plan and execute your seminars, events and conferences. It is a single platform with features intricately and thoughtfully designed to manage any seminar be it in-person, hybrid or online for both enterprises and educational institutes. Our tool ensures that you plan, promote and execute your conference while we take care of the processes empowering you to create a unique customer and event experience.
Manage and Schedule an Event in a Few Clicks
It doesn't matter whether you have a seminar, event, conference or a recurring e-learning course, we have got you covered for all. Also, our seminar planning tool is equipped to help you with the in-person or online or hybrid format of your event.
Prebuilt, customizable templates to save multiple data entries and automate manual administration processes. You can even save information about an event as a template and add it to the calendar at the time of scheduling via the drag & drop function.
Update and control event information including minimum and maximum participants, target groups, role-based documents, tasks, schedules, budget, and resource planning (location, trainer, and more).
Smart scheduler that takes into account planning conflicts such as double booking of trainers or rooms, blocked periods (e.g., vacation days) of the trainer or even location.
Combine and intelligently map different formats: online, face-to-face, and e-learning ('blended learning").
Administrators can manage events online and assign tasks with automatic reminders.
Regulate and automate recurring courses or events by scheduling them and ensuring appointments are made to meet the deadlines for smooth execution.
Attendee Management Was Never So Easy
Creating an amazing event experience is majorly dependent on your attendee experience and how close you come to their expectations.
Generate personalized, event-specific documents such as lists of participants, target groups, certificates, offers, and discounts based on your event template and groups.
Automate the entire attendee management cycle right from email communication, promotion, and offer to share event details, certificates, and even post-event follow-up and future events.
Manage payment and easy course booking through a dedicated dashboard and attendee profile.
Make a group and individual registrations; convert waiting list registrations into confirmed registrations.
Professional Campaign Management and Follow up
It's always an advantage to draw the right attention and target audience to your seminars, conferences, and e-learning courses. We have everything and more that you would need to promote, schedule, and execute your campaigns and conduct professional follow-ups with your audience.
Create your campaign based on the participant's history. Who has already participated in A but not yet in B? Who lives within a radius of X km? Who is in my target group for the following seminar?
Prebuilt email campaign templates to promote current and upcoming events.
Easy and inbuilt integration with social media platforms.
Automate follow-up activities like sharing seminar recordings, questionnaires, feedback & survey forms, certificates, future events, and subscription offers.
Feedback, Analysis, and Evaluation Dashboard
Once an event is over, it is necessary to collect feedback and analyze the quality of your seminar, offers, and overall experience. It helps organize future events that are more inline with your audience and target's needs and expectations.
Create surveys as templates and send them automatically for a quick look at the satisfaction of your participants.
Automatically assign evaluation sheets to seminars, events, and training courses
Prebuilt dashboard to help you analyze the Course planning, participants demographics, new registrations, upcoming events.
Serves as the basis for data analysis with tools such as Microsoft PowerBI and Google Data Studio. The data is regularly updated according to an individual schedule while all important data from the simplyOrg seminar management system is available at the push of a button as a basis for evaluation.
Easy 3rd-Party Interfaces and Integration
simplyOrg offers you an ecosystem to exchange your data in and from simplyOrg with numerous external programs. We have a list of inbuilt interfacing of these applications which are tightly integrated.
Accounting: DATEV email upload.
Meeting Tools: Go-To Webinar , MS Teams , Zoom , WebEx
Messaging via e-mail server connection.
Evaluations: simplyOrg Tables (Google Sheets), PowerBI to analyze selected data in real-time.
OAuth2: Use other identity servers for login.
Zapier Plugin: Connection of +3000 apps through Zapier and automatically publish new seminars on social media channels LinkedIn, Facebook, Xing.
Single Sign On ( SSO ) via OAuth or SAML.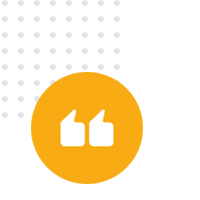 Erfahrungsberichte
unserer Kunden
Download Brochure
Find out in a compact and clear way how you can make your work easier when organizing events