simplyOrg
All-in-One Seminar Management Software
simplyOrg is an educational software SaaS company committed to providing the best-in-class customer experience and services for educational institutes and enterprises. Our crafted and developed solutions help you plan and execute seminars, e-learning courses, and conferences through a centralized platform.
With simplyOrg, you are guaranteed seamless software; simple customization, and easy collaboration across your teams. We empower you to create a delightful customer experience for your events.
Challenges During Seminar and Event Management
Most organizers, be it seminar, event or e-learning courses, struggle with cumbersome manual processes negatively impacting productivity. It inadvertently creates blockages in delivering smooth customer experience as well as reducing the business ROI. The constant manual intervention can be tedious and prone to errors leading to bottlenecks in the process right from registration to sending out certificates as well as reduced efficiency. They have also not been exploring market opportunities of today's digital world. These common challenges can be summarized as below.
Tedious, manual and repetitive tasks reduces productivity and team's efficiency
Cumbersome registration process that impacts user experience negatively
Reduced efficiency results in missed competitive opportunities and reaching the right audience
Inability to exploit and explore market potential
Dependency on resources leading to loss of knowledge and process when they leave
We have a solution. Our centralized seminar management software is designed to give the control back to create exceptional and unique experience throughout the event lifecycle. We leverage digital transformation and automation enabling our clients to use the latest technologies to their advantage and expand your horizon beyond the traditional way of conducting events. Let's see how.
How simplyOrg Helps you Deliver Unique Event Experience and Business Impact
Every business wants to ensure that their business processes are easy, swift and seamless. As we move towards a digital world with emerging technologies and digital transformation, it is time to switch to an intelligent centralized platform. We have solved the day-to-day woes of organizing and executing an event and automated it. Here are the benefits and business impact that you can derive from simplyOrg.
Effortless Process Automation
Automate the complete event management lifecycle and take a step ahead in your digital transformation journey.
Convert Contact List to Subscribers
Promote your event on all social channels and create unique email campaigns using prebuilt templates.
Inbuilt Integrations to Popular Apps
Create your own ecosystem with our inbuilt 3rd party integrations for data exchange and generate accurate reports.
Intelligent Dashboards and Reports
Get actionable insights for your future events and a clear and accurate real-time performance overview of your ongoing event.
Prebuilt Customizable Templates
Direct your energy in building strategies and creating a new experience; leave daily manual tasks to our prebuilt templates.
All-in-One Seminar Management Software
Be it seminars or e-learning courses in any form (in-person, hybrid or online), simplyOrg software can manage it all.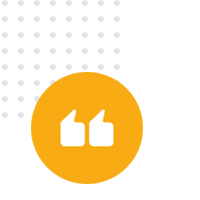 Erfahrungsberichte
unserer Kunden
Download Brochure
Find out in a compact and clear way how you can make your work easier when organizing events